The End of an Era
After a long and full life of 82 years, Louis Levy died at Abington Memorial Hospital on the evening of March 10th, 2011.
For the last 18 months he has suffered Kidney failure (he was on dialysis for several months), chronic low platelet count, diabetes, and increasing fatigue.
During these last 18 months Louis took an increasingly large amount of my time and energy, and I want to thank my wife, Debbie, for allowing me to be there for my father.
After the gas station next to Max Levy was sold in February, he began to spend increasingly large amounts of time in bed. He felt that he had no purpose after the last piece of old family business was concluded. While he would occasionally rally, these "good" times lasted only a few days, and would then be followed by even greater periods of sleep. The last rally was when he was convinced that he could live on his own, despite the protests of his son, Connie Lavender and Michelle (primary caretaker). He had called his longterm girlfriend in the hopes that she would come and take care of him for a week trial period. Despite clear evidence to the contrary, he continued to labor under the illusion that the two of them would create a life together. After a couple of days she left, and the original caretaking schedule was re-established with the eventual addition of Ellen (a retired RN) as part of Team Louis.
Some might suggest that this final disappointment was a turning point, perhaps, but in any event he began his final decline toward sleeping 22 hours a day.
He repeatedly told his children that he was "unwinding" and "sinking" toward death. He and I had many conversations about death during these last weeks. I was worried that he would be anxouis or afraid. But as his energy faded, he reported that he was ready, even welcoming death. He often said that "I just want to fall asleep and not wake up". For the last week he was home, all he wanted me to do was come over and lie in the bed next to him, and just hold his hand.
I knew the end was near when he stopped reading the paper.
Stacy and her family arrived for what turned out to be the final Sunday dinner. He could only sit at the table for 30 minutes before wanting to go back to bed. Father spoke to Stacy and told her that he was ready to die, and that he should be able to drink as many Boosts as he wanted; despite it being contra-indicated for one of the medication that he was taking.
He was hospitalized Tuesday evening March 8th after which time both his health and mental clarity rapidly declined even further.
Wednesday he was transferred to a private room, and his sisters and other relatives came to visit.
Late Wednesday night/Thursday early morning, he had a cardiac event and was transferred to the Cardiac Failure Unit. I received a phone call from Abington around 2:30am. Fortuitously, both Stacy and Erica were scheduled to arrive later that day.
Thursday morning Stacy and I met with the Palliative Care team.  Louis was very clear that he wanted to die, and we fully supported that decision.  Around 11am he was switched to a Palliative Care mode.  The nurses and doctors at Abington Cardiac Failure Unit were fabulous. They fully supported our decision, and they made effort to assure that Louis very comfortable. As the afternoon progressed his breathing eased and he began to relax. We gave him the usual Levy Send-Off; telling stories with plenty of laughing and scratching. At one point a nurse generously offered the family a small gift right after father died and Erica immediately blurted, "what, my father died in Abington Hospital and all I got was this stupid tee-shirt.  I could see Erica's response a mile away, and I probably joined her in those last few words. One of the nurses had to bite a hole in her lip to keep from laughing.
Stacy, and I were at his bedside as he slipped away. Due to traffic, Erica shortly after Louis went on ahead. He died the way he wished. Strangely enough, none of us could leave.  He really looked that he was just sleeping.  There was no sense of his spirit leaving. I was haunted by my inability to leave, until I realized that it had been forever since I was able to sit quietly with my father.  The last several months were a series on non-stop demands, move me up in bed, help me lie on my side, etc.  I really enjoyed our final quiet time together.  Like in the old days, when he and I would go to lunch and read the paper, each just enjoying the silent company of the other.
And finally there was the three of us (Stacy, Erica and myself) at Kirk and Nice.  We had the good fortune to be working with Maryeileen of the George Washington Memorial Park branch.  As she would say, we sure did put the fun back in funeral.  Stacy asking if we could get a price break if father was done only medium rare, Erica in her usual style asking interesting questions about the cremation procedure, and me asking for the cheapest cardboard box and my father's replacement hips (they should make interesting bookends). As Maryeileen mentioned, the cremation process is not a sterile one, there is the possibility that the remains of the previous client will be co-mingled with Pops.  It turns out that the person last cremated was a woman, so father should be happy to be co-mingled. I just hope that she was attractive, and not too old.  Otherwise, boy will he be pissed.
Father always wanted his memorial service to be held several months after his death so that as many people as possible could attend.
Therefore, his memorial service will be held at 1017 West Hortter St., Philadelphia PA 19119 on July 10th at 2pm. Should you miss it, it will appear on this website.
You are welcome to speak and share your memories of Louis.
If you have any questions, or comments that you want me to post, please e-mail David at DFL@ddwin.com
So we can get a accurate count of attendees, it would be helpful if you would RSVP to David at DFL@ddwin.com
-David
---
The Bear has Drifted Off
Louis Levy died peacefully on Thursday night. He lived 82 full years and was more than ready to leave this world as he felt his body had declined and his mind was too tired. He had spoken to everyone in his family about how he was really ready to die and gave himself two weeks. Always a man who dictated when things should happen, he set his own schedule yet again, and died quickly of pneumonia and sepsis. We were all there to hold his hand, say goodbye and be with him in the transition. David, Erica and I stayed with him after he died for an hour or two. He seemed peacefully asleep and we marveled how it felt so familiar to be with him while he was sleeping, since he often favored a nap during social visits, movies, concerts and dinner.

Though my father was a bit of curmudgeon, he was lucky in life as he was in death. He was married to Jane Delaplaine Levy, one of the more vivacious and delightful people to inhabit this planet. He loved his work as a lawyer. He told others how much he admired his children, (though we were mostly in the dark about this) but he did say how lucky he was that we had not gone astray.

Since 1960, he lived in modernist splendor at 1017, the open-plan house he helped design. He had nearby sisters to harass and nearby woods to get in touch with his inner bear. He was a great student of the Civil War and had many lectures on it at his fingertips. He liked rich food but had simple tastes in cars (small and cheap), clothes (just because he had to wear something) and stuff (throw it out). The only things he had a lot of were books and girlfriends. He loved conversation, which often had a one-way slant but it was a thrill to witness that rare moment when he reconsidered his opinion and agreed with your point. He most enjoyed discussing articles in the newspaper, particularly the Wall Street Journal, and used to send clippings through the mail, in advance of dinner dates so you could be up to speed.

He taught us how to argue, and how to draw up a budget and read the historic markers along the way. He introduced us to canoeing, camping, sailing and skiing, and had been a human rope-tow when we were little, pulling us up the snowy slope with our poles, by sheer will and a good herring-bone stance.

As long as I have known him, he was a Bear in every sense of the word: filled with strong appetites, interested in food and napping, playful, cuddly, somewhat short-sighted and never quite domesticated.
- Stacy
---
GFS Class Notice:
Louis E. Levy (class of '46) died peacefully in his sleep on March 10th at Abington Memorial Hospital, surrounded by his children, David, Stacy and Erica. His wife Jane Delaplaine Levy died April 2009.

Louis was an attorney in private practice specializing in zoning, tax and estate law. He earned his BA from Swarthmore College (1950) and JD from the University of Pennsylvania Law School (1953).

He served in the Army and was stationed in France as a legal assistant clerk during 1955.

He was a student of history, and had a passion for studying the battles of the Civil War.

He was most proud to have served as legal advisor for Collab; a collaboration of design professionals supporting the modern and contemporary design collections at the Philadelphia Museum of Art.

He was very involved with the West Mount Airy Neighbors Association during the 60s and 70s, helping to assure that the neighborhood was welcoming to all families.

He served as a Trustee for White-Williams Scholars from 1972 -2000.

He served on the Board of Directors for the Cliveden and Upsala historic homes that were significant in the revolutionary battle of Germantown Philadelphia.

He is survived by his children David (Class of '77), Stacy (class of '79) and Erica (class of' 83), his sisters Joan Levy Coale (class of '44), Carol Levy Franklin (class of '58).
---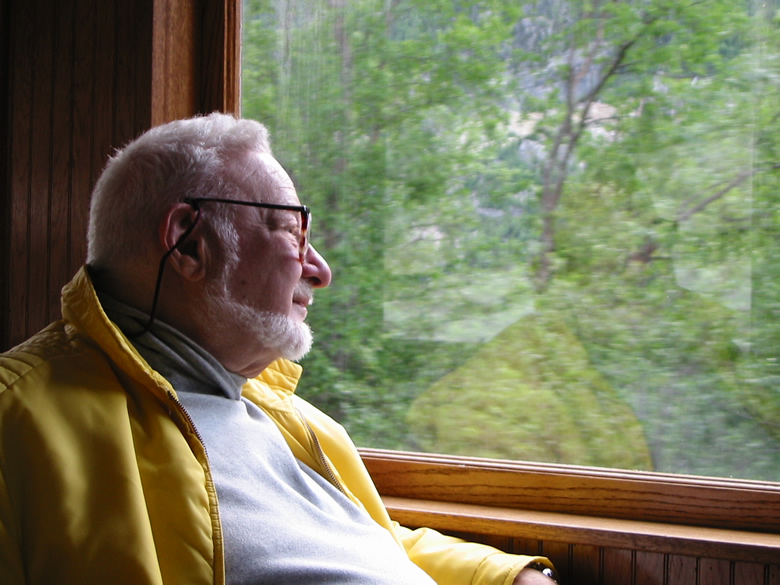 Alaska Trip 2004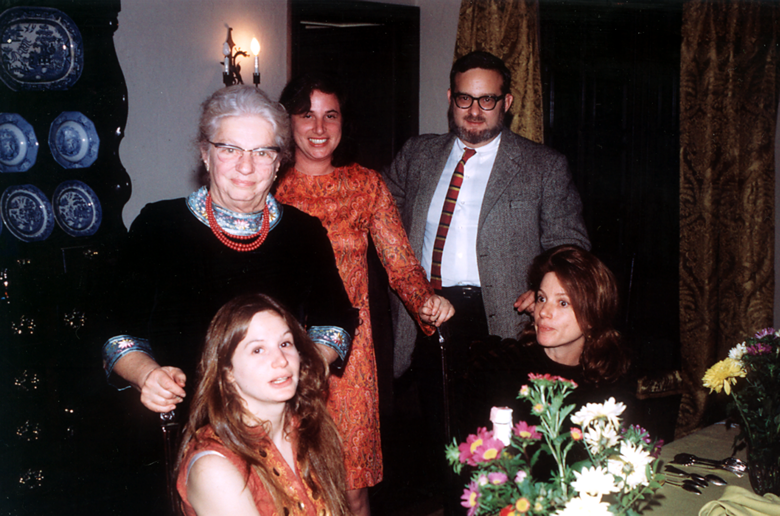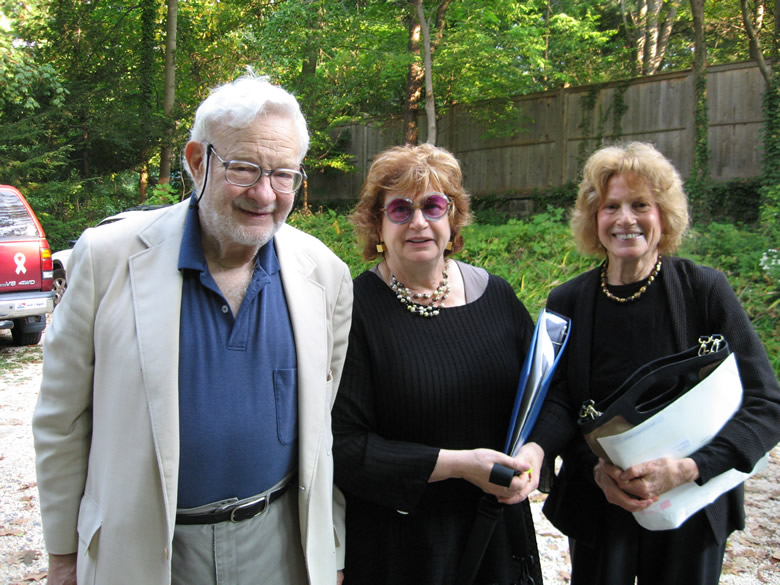 2007 on the way to the Wasserman Meeting. Louis, Carol and Joan.
2007 Wasserman Meeting, the Two Titans Confer
2007, I have to check the ValueLine...
Carol Franklin , Mort Howard and Bill Wasserman at a Wasserman Trust Meeting.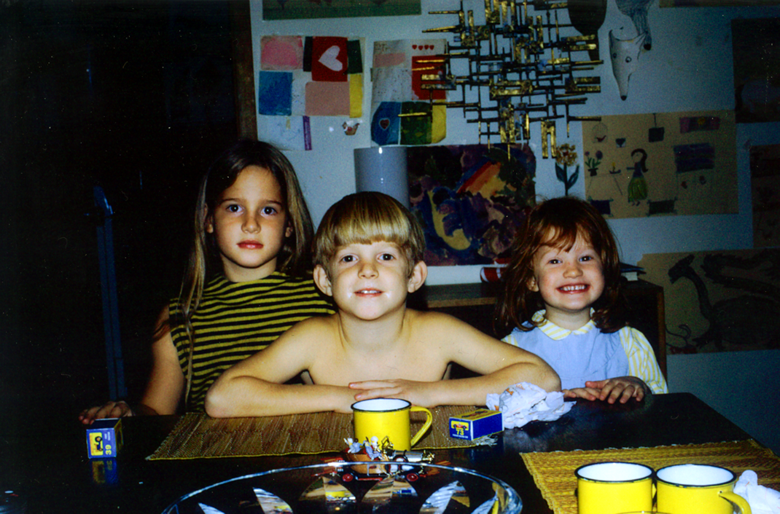 Stacy, David and Erica
2004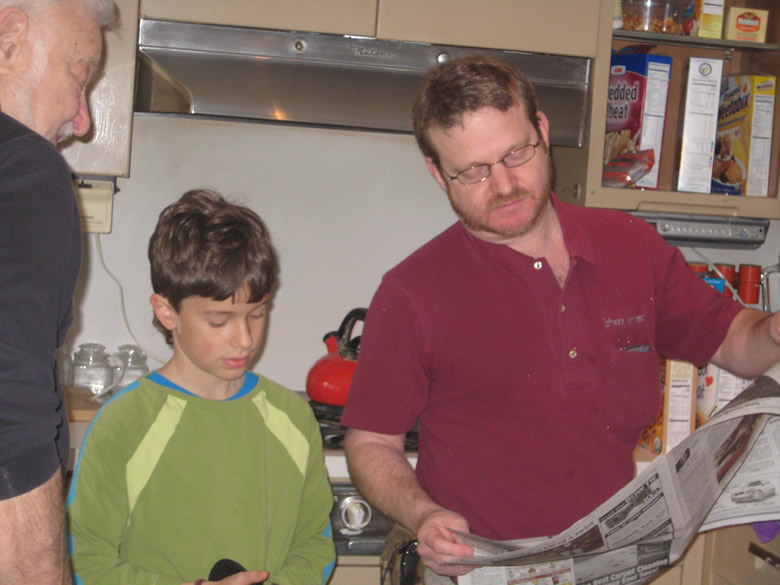 2009, The three wise men? Left to right, Louis, Julian (Erica's son) and your host (David).
March 2011
---
The Memorial Service. This HD file (m4v) is 1GB. You can view it in ITunes or VLC Media Player. The video was shot, edited and produced by Lionel Gruenberg. This was a Bangin' Production.
David Levy's words in PDF format.